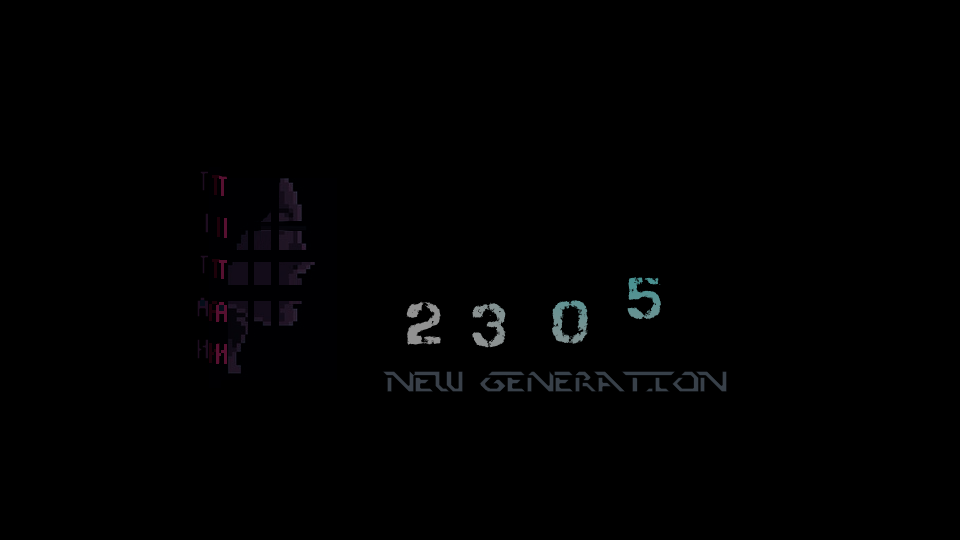 2305: New Generation
A downloadable game for Windows
Team Members : Azayiah, Amira, Rebecca, Ck
About Game: The world is going into a crisis, as the natural resources of earth are running dry (most of the soil turns has turned bad, which lower the rate of survival for the food stock, caused by over pollution). Therefore, leading to everyone fighting for their own survival. To combat this problem, an organisation called "Titan" decided to work alongside the military to force augment the citizen to adapt to the environment. Individuals are sectioned based on wealth and the amount of augmentation on their body, however, those who refuses would face the consequences of getting hunted down and executed by the military. With Titan's abusing the power they have, The Resistance was created to fight back and promises to bring people to Eden. However, will Eden actually be a safe haven for them?
Controls: Use the arrow keys to move left and right to move the characters, enter or space to interact with the environment. We recommend a gaming controller for additional rumbling features.
Notes. This game is still in working progress, please enjoy our snippet game. We had fun designing the game however due to time, we decided to stick to a teaser version of the game. P.s. look out for an eventual full version.
- Update v1.0 [2018/12/04]
-Minor starting error fix
-Added in-game font to be downloaded to make text read-able (font folder)
-Music glitch fixed
-Update v1.1 [2018/12/5]
-Fixed font glitch and made it easier to read text
-Fixed "DLL missing" error
-Fixed "missing resource" error
- Hope the game is playable now, please keep bringing up concerns :)
-Update 1.2 [2018/12/10]
-fixed error: "Unable to find file: Graphics/Tilesets/World_A1". message
-fixed not-triggering and auto-trigger error.
-thank you guys, please keep bringing these things up, thank you so much!